Admiral Earth Branding & Design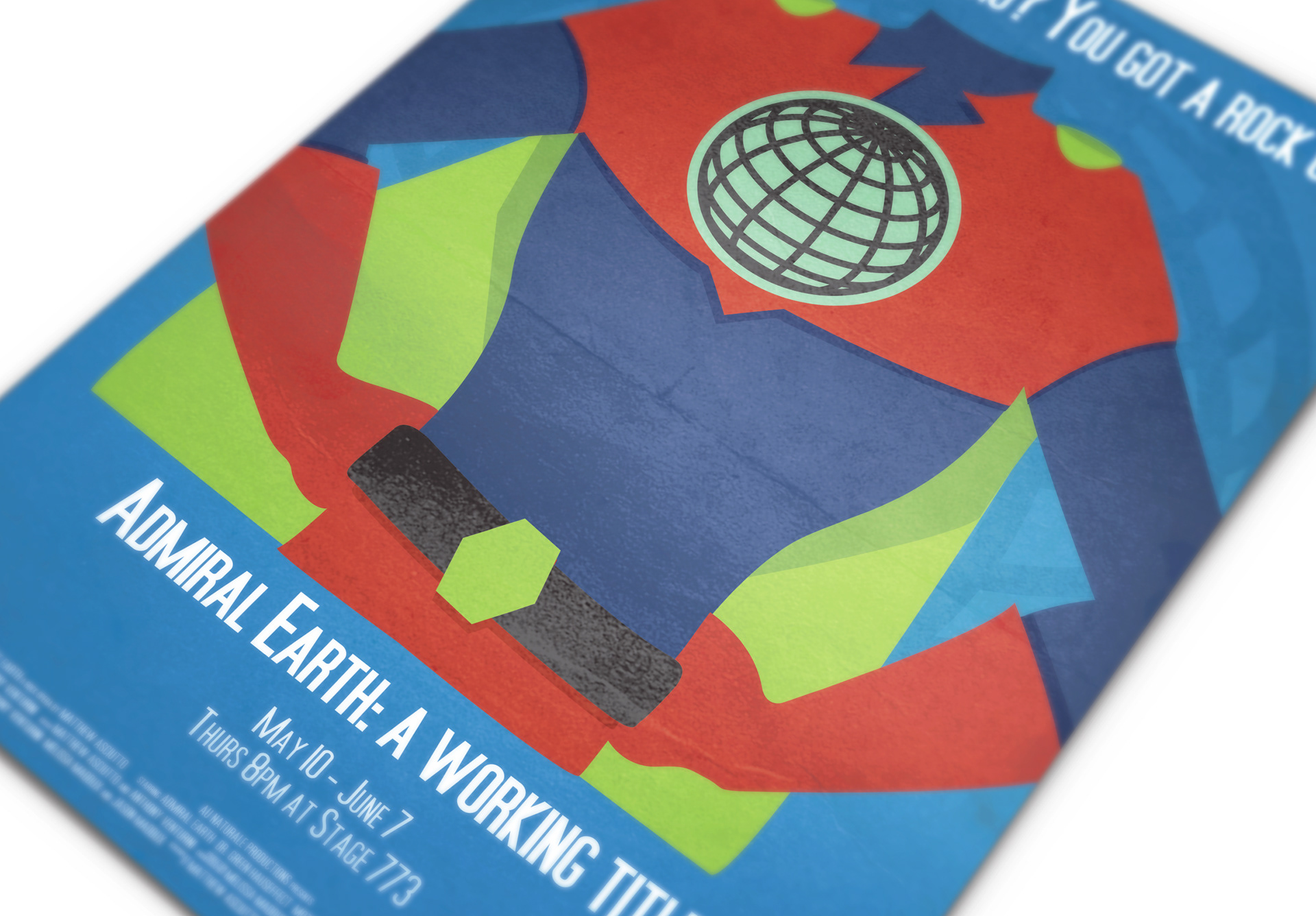 Admiral Earth: A Working Title is a eco superhero rock opera, with a limited run production at Stage 773 in Chicago, IL.
Project entailed creating a visual identity for the show from just the script. The established identity & illustrations was then used to create costumes, props & marketing materials for the show.